August 19, 2019 –  9:00 AM -5:00 PM
Northern Illinois University
1120 E. Diehl Rd.
Naperville, IL 60563
Conference Schedule:
8:00 AM-9:00 AM: Registration
9:00 AM-9:30 AM: Welcome and Introductions
9:30 AM-10:00 AM: Celebrating CCP – Group Forum
10:00 AM-12:00 PM: Medicaid Managed Care Organization Panel Presentation & Discussion
12:00 PM-1:00 PM: Lunch
1:00 PM-3:00 PM: Partnering with IDoA & HFS to Reach Common Goals
3:00 PM-3:30 PM: Politics & Policy in Illinois: An Update from Stricklin & Associates
3:30PM-5:00PM: Business Meeting
Lunch will be included!
Registration Fees:
IACCPHP Member – $55.00
Non-member/onsite – $80.00
Sponsorships Available! Call 217-528-3183 to learn more.
PLATINUM SPONSOR – $1,000
Prominent ad in program book
Recognition on signage
Prime exhibition location
Recognition on website
Logo on all Annual Meeting digital promotions
Table tent promotion at event
GOLD SPONSOR – $500
Logo in program book
Recognition on signage
Exhibition table
Recognition on website
SILVER SPONSOR – $250
Recognition in program book
Exhibition table
2019 Mary I Hill Homecare Winners 
Donald Diaz
Gereda Home Care
Calumet City, IL
Donald Diaz joined Gareda in 2007. Donald works in a workforce where men
are not openly accepted or appreciated. Clients that have been serviced by
Donald rarely if ever will accept a substitute if he is unavailable because of the
excellent service he provides to them.
Christine Fjeld
European Service at Home Inc.
Rockford, IL
Christine Fjeld provides excellent service in a professional manner for her clients.
Each client is assured with Christine that she is dedicated, concerned, dependable
and trustworthy to assist them in everyway that maintains their health, dignity
and comfort.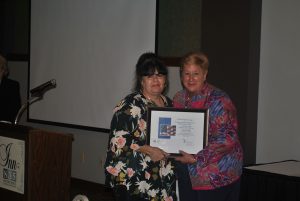 Gloria Jarillo
Senior Services Plus
Granite City, IL
Gloria Jarillo has been with Senior Services Plus for six years. Gloria works six
days a week and rarely has time for herself, but she does not complain. She
picks up clients back to back no matter how far or how much help the client may
need.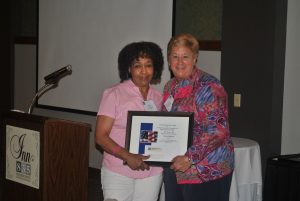 Gloria Johnson
CHELP
Decatur, IL
Gloria Johnson has been with CHELP for ten years. Gloria goes above and beyond
for her clients. She takes on the most challenging clients and does it with a
cheerful attitude. She understands the clients would be in trouble without her.
She has an excellent attitude and a very high quality of work.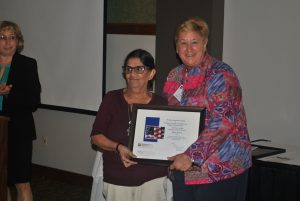 Maria Torres
ASI
Chicago, IL
Maria Torres has continuously demonstrated excellent care during her eighteen
years with ASI. Her client is a bed-bound Alzheimer's patient whom she has
been taking care of since she started with ASI. This client would have been a
challenge for many homecare aides, but not for Maria. She takes excellent care of her client.